Types of Loans to Buy Land

Download Audio Version
Financial institutions offer different forms of financing to borrowers who plan to purchase land. Applicants can choose from different types such as bridge financing, hard money, improved land, and raw land loans.
Financial Institutions and Other Lenders
Loans are offered by private parties and institutional lenders. Owner financing is an alternative to traditional lenders. According to experts, it is one of the best options for customers who wish to buy land. Sellers act as lenders under this arrangement. They usually require a down payment of 25 to 50 percent. One benefit for borrowers is that the terms and conditions are negotiable, including the balloon payments, repayment schedule, interest rate, length of note, and others. Another benefit for home buyers is that the closing costs are lower. Under a standard agreement, the closing costs include fees and charges such as survey, recording, and attorney fees that add up to a substantial amount. Borrowers with a fair or less than perfect score have better chances because credit checks are usually not required. The main downside is the higher interest rate. Banks also offer financing for home and land purchases.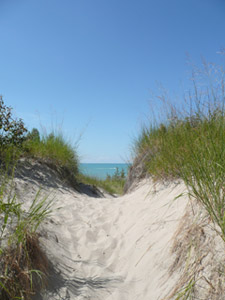 They feature lower interest rates than other lenders but have more stringent criteria and requirements. The major disadvantage is the high closing costs. Borrowers usually pay appraisal and inspection fees, mortgage application fees, home warranties, brokerage commission, and many others.
Hard money and private party financing are other options. Private party financing is in the form of loans by family members, acquaintances, and other parties. This is a type of unsecured debt. However, it can be structured as a secured loan whereby the lender has the right to foreclosure in case of default. Finally, there are hard money lenders that offer financing. As a rule, this is a last resort because of the high closing costs and interest rates. The repayment terms are also shorter compared to banks, credit unions, and other lenders. Those who are looking for a hard money loan may want to contact title companies or realtors who maintain relationships with different types of lenders.
Types of Financing Offered
Borrowers can choose from different financing options offered by standard and non-bank providers. The main types to choose from are improved land and raw land loans. Buying land that is listed by neighborhood developments or home builders is less complicated. This is because the lots have been wired, plumbed, and graded. Assessment is easier in this case, and borrowers have plenty of choice. Financial institutions that provide mortgage loans are likely to offer a land loan to borrowers with a good credit score. The situation is different with raw land financing whereby land is not designated for residential purposes. It lacks stability, wiring, plumbing, and so on. In this case, financing is more difficult to find. Lenders that offer raw land loans usually require a considerable down payment. Another downside is the higher interest rate. The reason is that this type of financing is riskier for providers. The potential for growth, the possible uses of the lot, the market, and the state of the economy are indicators that banks take into consideration. It is a good idea to apply with a bank that maintains branches in the area where you plan to buy land. Their loan officers will be able to assess risk and whether the purchase is a good investment decision.
Bridge loans are also offered in the form of a short-term financing option. In general, this is a temporary solution until the borrower finds permanent financing. One option is to get a bridge loan to buy land and then apply for a mortgage. The main downside is the higher interest charges. Mortgages, on the other hand, are a popular choice because of the longer repayment periods and attractive interest rates. This means that they feature affordable monthly payments. One idea is to apply for an unsecured loan that comes with a higher interest rate, build a home, and then apply for a fixed rate mortgage. Raw land is considered a risky investment because the costs are unpredictable.
Related Articles
What Is a Balloon Loan
A balloon loan is a type of financing with a long term and competitive rate that many borrowers find attractive. Unlike conventional loans, it doesn't amortize and the principal amount is due at the end of the term. BasicsThe mortgage amount is the expected or original loan balance while the total...
Property Insurance Types, Perils, and Exclusions
There are different types of property insurance such as home, earthquake, floor, and fire insurance. They offer protection against risks such as adverse weather conditions, natural hazards, theft, and other perils. The type of property to be insured, the coverage, and perils, and exclusions vary....
Types of Collateral for Different Loans
Collateral is a security in the form of an asset or property offered against a loan. Financial institutions require collateral for mortgages and other secured loans, including foreclosure, non-recourse loans, and repossession. If the borrower stops making payments, the financial institution can...
Follow Tessa on
Google+