Internet Banks Offer a Wealth of Services to Address the Needs of Businesses and Individuals

Download Audio Version
Internet banks offer a selection of products and services to businesses and individual customers. Clients can choose from savings, money market, checking internet bank accounts, credit cards, loans, and other products.
Services Offered
Online banks offer many products, including insurance policies, savings accounts, and investment products and feature attractive fees, interest rates, and returns. Customers benefit from high-interest accounts with no minimum balances, IRA savings, and IRA certificates of deposit, and high-yield certificates of deposit. Checking accounts come with beneficial features such as no ATM fees, no minimum balances, and no monthly maintenance fees. Other products offered by internet banks include credit cards, student loans, and other forms of financing. Branchless entities offer residency and relocation and student loans with disbursements made directly to customers. They are offered flexible repayment options and plans and are allowed to defer payments while in college. Customers are also offered mobile and internet banking services, online bill pay services, standard checks, and a lot more. There are no fees for incoming wires, cashier's checks, and overdraft transfer services. The reason why online providers offer affordable products is that they save money on rent, personnel, and other costs. Usually, there are account research fees, currency conversion and cross border transaction fees, ongoing fees, and fees for overdraft items returned and paid and returned deposit items.
In addition to loans and savings accounts, financial establishments also offer insurance policies such as auto, whole life, term, renters and tuition refund insurance, as well as identity protection and student protection plans.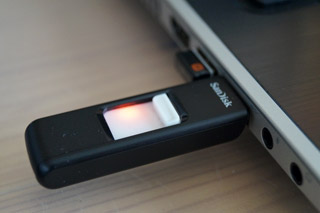 Secured Loans Offered by Internet Banks
Some online establishments also offer secured loans and different types of mortgages. Customers are asked to specify loan purpose, including refinance and home purchases. Banks are also interested in the type of property to be financed, including co-op, manufactured home, new or existing single-family home, etc. Specify the property use as well, i.e. whether it is an investment property, cottage or vacation home, or your primary residence. Finally, similar to brick-and-mortar institutions, internet loan providers are interested in your credit score and payment history. You can fill in this information online and get an instant quote. Given that internet banks don't have branches and operational costs, they offer exceptional rates on their mortgage products. What is more, customers can choose from different products and apply online. Many providers work with the seller or customer's real estate broker to order the title work. The title insurance is usually used by loan providers to prepare the closing documents and to check the legal status of real estate holdings. While internet banks don't have branches, mortgage consultants help customers with closing and answer questions they may have.
Business Banking
Online banks also offer financial products and services to business customers. Businesses can choose from a selection of products, including basic checking and interest-bearing accounts, certificates of deposit, money market accounts, and more. Nonprofit organizations are also offered money market accounts, but the terms may vary, depending on the bank of choice. There are minimum balance requirements, but customers benefit from the fact that they are allowed to make deposits from anywhere. Other benefits for businesses are free debit cards and competitive interest rates. In addition to savings accounts, business customers are offered other products such as merchant services and specialty deposits. There are different products available, including custodial deposits and escrow accounts as well as third-party escrow transactions. Customers include intermediary firms, real estate settlement companies, and others. Banks also offer merchant services and e-commerce solutions that are especially designed for businesses. They are offered billing and mobile solutions and more.
Benefits of Using Internet Banks
There are many benefits to using online banks, whether for simple or complex financial transactions. In addition to better rates, customers benefit from access to their statements and account balances and are offered a variety of financial tools, including equity trading platforms, online calculators, investment analysis tools, and financial planning, forecasting, and budgeting capabilities and tools. Banks also offer convenient tools that can be used on mobile devices, smartphones, and other devices. Customers also benefit from the fact that withdrawals and direct deposits are allowed, including bill payments and payroll deposits.
Related Articles
The Truth about Bitcoin
Bitcoin comes from coin and bit and is an online payment system that started as open-source software. It is a new type of cash and an innovative system whereby network codes are used to verify transactions. It is used worldwide and gained in popularity since it was first introduced in 2008. Bitcoin...
Savings Accounts for Businesses, Adults, and Children
Retail banks offer savings accounts to customers and earn interest on the money deposited. Holders are usually allowed to make a limited number of financial transactions, including checks and transfers. This is a liquid savings instrument intended for people who have extra money and don't need them...
Beneficial Features of Checking Accounts
A checking account allows holders to make deposits and withdrawals. The main benefit of this type of transactional accounts is that the funds deposited in them are liquid. This means that money can be withdrawn at any time and no penalties apply. There are different ways to withdraw funds,...
Follow Tessa on
Google+