The Truth about Bitcoin

Download Audio Version
Bitcoin comes from coin and bit and is an online payment system that started as open-source software. It is a new type of cash and an innovative system whereby network codes are used to verify transactions. It is used worldwide and gained in popularity since it was first introduced in 2008.
Bitcoin Mining
Special software is used for mining which helps solve math problems. Miners are rewarded with bitcoins which is an incentive to continue mining. Different types of hardware are used such as ASIC, FPGA, CPU, and others. There are also mining contractors and services that offer mining capacities for rent.
How to Use Bitcoins
More and more retailers and services accept bitcoins, and customers use the new currency to buy electronics, furniture, jewelry, homeware, cosmetics, fashion accessories, and more. Retail giants, multinational companies, and e-commerce websites also accept bitcoins. Customers can buy flight tickets, theatre tickets, and goods and services. They can make flight and hotel bookings as well. One way to use bitcoins is to make online payments and another is to use a mobile wallet.
Pros and cons of Bitcoins
One of the main benefits is that there are no transaction costs and taxes involved. The transactions made, whether online or through a mobile device, cannot be traced back to the user. Obviously, since this is not a paper currency, bitcoins cannot be stolen unless someone gains an unauthorized access to your computer.
There are some downsides, one being that the new currency is not universally accepted (but is gaining in popularity). Another issue is that the value fluctuates based on demand. Technical flows and problems are still a problem because it is a fairly new currency and network. Some critics also point to the fact that transactions cannot be reversed by buyers. A further problem is that there is a cap on the number of coins which can cause deflation.
The Crypto-Currency
Basically, cryptography is used to ensure that transactions are safe and secure. A number of crypto-currencies have been created and are available for trade. There are over 500 digital currencies such as dogecoin, darkcoin, coinye, monero, litecoin, titcoin, and others. Many of them are still active. Some work on the basis of peer to peer debt transfer while others use POS and POW functions. Bitcoin is a major crypto-currency and a decentralized ledger currency. Some also believe it has a potential as an investment vehicle.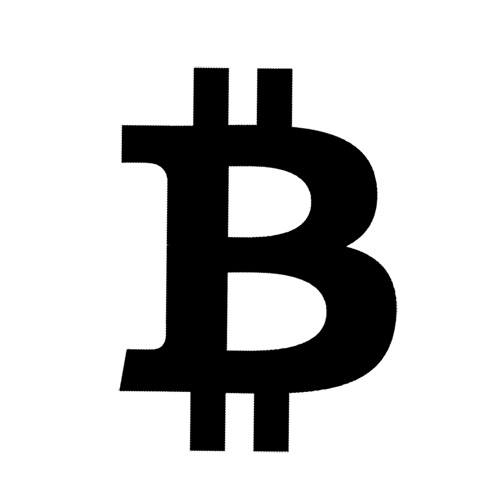 Bitcoin Exchange
There are different bitcoin exchanges such as BTC, CEX IO, Kraken, and others. Exchanges accept debit and credit cards and allow customers to buy digital cash for USD, EUR, Russian ruble, and other currencies. Some exchanges even offer the option to trade one digital currency for another. For example, users can buy bitcoins for litecoins or namecoins. Withdrawals take place in 1 – 2 days or immediately. This depends on the type of transfer made.
The First Licensed U.S. Bitcoin Exchange
The first licensed U.S. exchange Coinbase opened in 2015 and operates in 24 jurisdictions, including New York and California. It is based in San Francisco and enables users to trade digital cash for fiat currencies. Major investors include Union Square Ventures, the New York Stock Exchange, and others. This is a legitimate exchange that is available to U.S. traders but founders plan to expand into other countries. Bitcoins are mainly stored offline and customers can use a wallet service.
The Bitcoin Controversy
While it is increasingly popular, this digital currency is also controversial. Bitcoin does not rely on a central authority such as a central bank and has no intrinsic value. There are no public records of the transactions which makes them irreversible. Given that anonymity is guaranteed with the right tools, digital cash is popular among gold bugs, speculators, and drug dealers and illicit weapon sellers. Bitcoin theft is also an issue which shows that the system is not as secure and safe as previously thought.
Is There a Future in Crypto-Currency
There is a hot debate on whether bitcoin is a bubble or the currency of the future. Retailers and manufacturers are starting to accept digital cash as a legit form of payment. Originally designed as a peer to peer exchange, bitcoin has become increasingly popular because of the minimal transaction costs involved. At the same time, some economists are unconvinced that bitcoin is a reliable source of value. The main problem to this end is price volatility. It is also more difficult to monitor and keep track of financial transactions as it is a self-regulating currency. Another problem is inelasticity – demand exceeds supply which leads to high volatility and price speculation. It is more volatile than paper currencies and commodities such as silver and gold. On the positive side, bitcoin has become widely accepted because of the ease of use, portability, and convenience. One thing is for sure, digital currencies are to stay and may play an important role in the future.
Bitcoin is a popular virtual currency and part of a trend toward currency digitalization and decentralization. For some economists, the underlying technology is promising and has a future but they are more skeptical about the currency itself. For many investors, price volatility signals that bitcoin is not a stable currency which makes it a risky investment. Price volatility is a problem as central banks cannot step in to print more money to meet demand. High price volatility is mainly due to the inelastic money supply. Some experts believe that bitcoin has a future if there is some central authority to control money supply. In any case, bitcoin is a radically new system and currency and an innovative way to invest, trade, and exchange value. Digital currencies are a work in progress like many other inventions of their time.