Getting a Car Loan with Poor Credit

Download Audio Version
Auto loans are used by individual borrowers and businesses to purchase a used or new vehicle. The main types are unsecured and secured whereby the vehicle itself serves as collateral.
Types of Car Loans
Dealerships and financial establishments offer auto loans with variable and fixed rates. Fixed rates make budgeting for payments easier because issuers offer set monthly amounts. The rates remain the same and won't increase with rate fluctuations. The downside is that fixed rate loans can be more expensive. Car buyers are also offered variable rates, and this is a good way to save money when rates are low. However, payments can increase if the rates go up. Car financing is also offered for used and new vehicles. The main benefit of new car loans is that many financial establishments offer better interest rates. It also pays to check with the local credit union as unions are known for competitive and typically lower rates. In addition to auto loans, there are other types of financing such as chattel mortgage, operating lease, novated lease, finance lease, and commercial hire purchase. Businesses are also offered financing, leases, and commercial lines of credit. Some financial establishments emphasize the fact that all types of vehicles are eligible. Companies that plan to finance the purchase of more than one vehicle are offered business lines of credit. Many banks offer flexible payment options, and payments can be made by phone, mail, online, and via automatic payments. Issuers also offer secured and unsecured bad credit car loans.
Secured Bad Credit Car Loans
The main benefit of secured car financing is lower interest rates. The car itself is used as security or collateral. Borrowers with tarnished credit are usually offered secured financing because banks face more risk. The chances of qualifying for a secured loan are higher because the vehicle is pledged to guarantee on-time repayment. Applicants are often offered payment flexibility – they can choose from monthly, fortnightly, and weekly payments.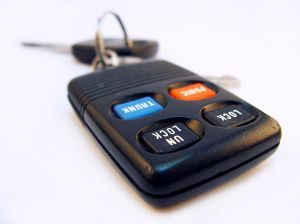 Some issuers also allow extra payments per year. The term varies from lender to lender. Some establishments offer terms of 1 to 5 years. There are also issuers that offer car loans for the purchase of trucks, commercial vehicles, motorbikes, and caravans. Most financial institutions offer fixed interest rates, but some issuers offer variable rate options and unlimited extra payments at any time. Early payout does not incur penalty fees. Issuers also offer beneficial features such as phone and internet banking. On the downside, applicants may be charged monthly maintenance and application fees.
Unsecured Bad Credit Car Loan
This type of loan is less common in that financial institutions take more risk. Some issuers provide unsecured financing but the rates are higher and the amount offered is usually lower. The rate is either variable or fixed. In some cases, issuers offer unsecured loans but require that borrowers find a guarantor who shares responsibility for repayment. This means that the guarantor is responsible for repayment in case of default.
There are different ways to finance the purchase of a vehicle – lease buyout loans, simple interest loans, pre-computed loans, and car refinance loans. The last option is useful for clients who are unable to meet their installment payments and are about the default. In this case, the lender may offer a slightly higher rate and a lower amount. Simple interest and pre-computed loans are somehow similar, and the main difference is how interest rate is calculated. Issuers that offer simple interest loans use the outstanding balance to calculate interest. With pre-computed options, the principal and interest rate payments are calculated before the financial institution and borrower enter into agreement.
Auto Loans Calculators
There are different types of calculators that help estimate the loan amount and monthly payment. Some calculators ask for the amount required, term, and interest rate. If the loan amount is $12,500, the interest rate is 3 percent, and the term 72 months, then the monthly payment is about $190. Others offer estimates based on term, monthly payment, and APR. This will give you the loan amount. For example, if the term is 60 months, the APR is 2.50 percent, and the monthly payment is $500, then the total amount is $28,170. There are also calculators that require more detailed information such as the loan start date, sales tax, vehicle price, trade-in value, down payment, etc. There are also tools that ask whether amortization is calculated on a monthly or yearly basis. Calculators are quick, easy, and convenient to use and provide estimates to help customers determine the amount they can afford.
Auto Loan Interest Rates
Auto loan rates vary depending on whether the issuer is a bank, car dealership, credit union, etc. Before offering a loan, issuers also look at factors such as down payment size, term or length, new or used vehicle, and age of the vehicle. They also take into account factors such as debt to income ratio, payment history, credit rating, and others. As a rule, the higher the down payment, the better the rate offered. The loan to value ratio is an important factor as lower LTVs help qualify for competitive rates. Lower rates are offered to customers who buy new vehicles. New vehicles are favored over older cars because issuers take less risk. Some financial institutions also offer competitive rates for relatively new used vehicles, i.e. cars that are 1 – 3 years old. This depends on the vehicle's condition. Other factors that affect auto loan rates are the payment method, residency, career length, loan to income ratio, and expenses to income ratio. While residency is not a key factor, banks offer regional programs with different interest rates. Career length is usually a factor if there are long periods of unemployment. The loan to income ratio, however, is an important consideration for banks. Aim for a monthly payment of no more than 25 percent of your total income. Issuers also look at the expenses to income ratio and the debts held by borrowers. Customers with a higher disposable income are offered lower auto loan rates. Finally, the choice of payment method also plays a role. For example, customers are offered lower interest rates if they choose to sign up for automatic payment.
Note that customers with very poor credit often see their car loan applications turned down. At the same time, some lenders offer loans with double-digit rates to applicants with poor credit. The problem here is that lower credit standards increase the risk of default.
Related Articles
Car Insurance for Auto Repairs, Hospital Treatment, and Other Expenses
Car insurance is a type of coverage that rewards safe drivers and comes in different varieties. There are different types of coverage, including uninsured motorist protection, personal injury protection, comprehensive coverage, collision coverage, liability insurance, and others. The comprehensive...
Types of Collateral for Different Loans
Collateral is a security in the form of an asset or property offered against a loan. Financial institutions require collateral for mortgages and other secured loans, including foreclosure, non-recourse loans, and repossession. If the borrower stops making payments, the financial institution can...
Types of Secured and Unsecured Personal Loans
Personal loans are offered to individual borrowers rather than companies and corporations. Financial institutions such as commercial banks, credit card companies, savings and loan associations, and credit unions offer financing. Loans come in the form of unsecured and secured debt. Loan TypesThe...
Follow Tessa on
Google+